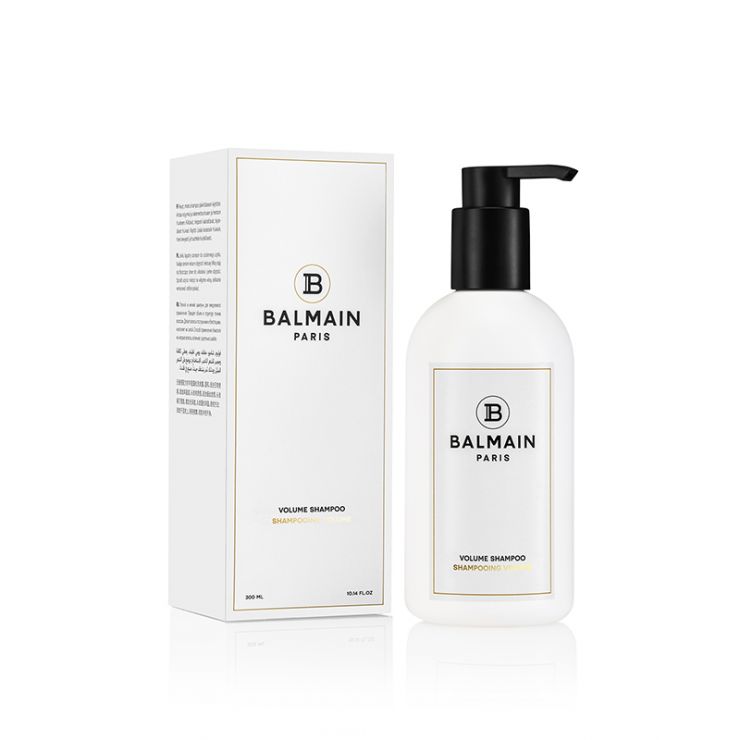 In short
A lightweight, mild cleaning shampoo. Provides volume and body to thin and fine hair. Specially formulated to create shiny, manageable and full-bodied hair. A gentle nourishing shampoo with volume boost for bouncy, weightless hair.

Daily cleanser for thin and fine hair

Adds volume without adding weight
Description
Smoothing shampoo that cleanses the scalp and hair whilst lifting flat, fine and thin hair. Gently removes access oils and sebum that normally weighs the hair down. Strengthens the hair fiber to enhance texture and body. Designed to create ultra-voluminous hair. The advanced formula leaves the hair cuticles open and strengthens each strand, which results in fuller and thicker looking hair. The rich blend of oils and amino acids protects the hair against UV-rays to prevent damage and split ends. Leaves the hair moisturized, soft and with a natural glow.

How to use
Apply to wet hair, massage softly and rinse thoroughly. Recommended to use with combination of Volume Conditioner and Leave-in Conditioner.
Backstage Secret
Be gentle on your scalp, massage softly. Use lukewarm water prior to shampooing the hair to open up the cuticles of the hair to ensure the hair is deeply yet gently cleaned.