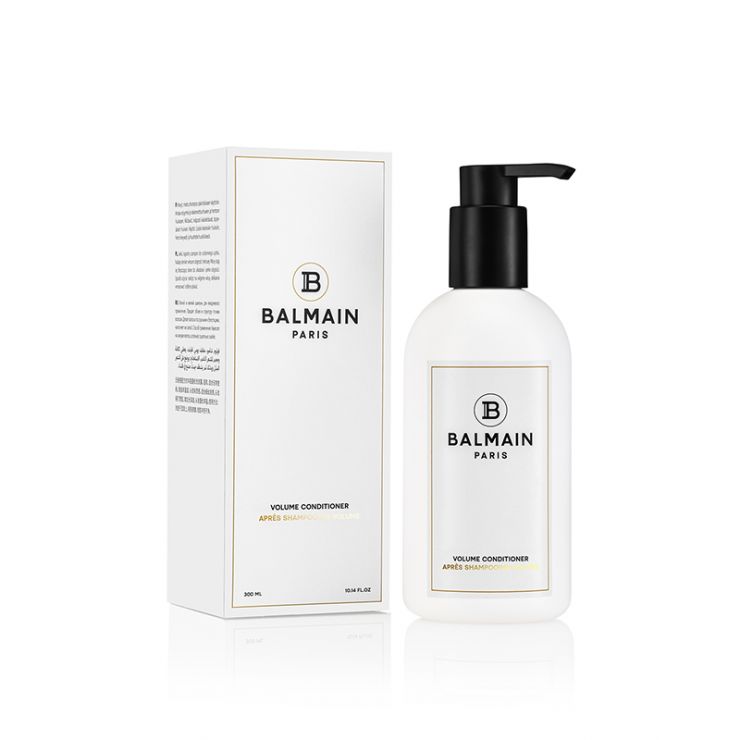 In short
A gentle, lightweight conditioner. Moisturizes and provides volume to thin, fine hair. Nourishes and repairs the hair from within for deeply strengthened hair. Creates bouncy, shiny and thicker-looking hair.

Adds volume without adding weight
Description
Body-building moisturizer that lifts thin and fine hair. Enhances the natural glow and leaves the hair detangled and without frizz. Replenishes the hair structure from root to length, allowing the hair to regain texture and body. Formulated with Silk Protein and Argan Oil to stimulate optimal moisture retention within each hair cell that results in stronger and healthier looking hair. Protects the hair against UV-rays to avoid damaged and dull looking hair.

How to use
Apply the Volume Conditioner to towel dried hair, massage softly and rinse out thoroughly after 3 minutes. Recommended to use with combination of Volume Shampoo and Leave-in Conditioner.