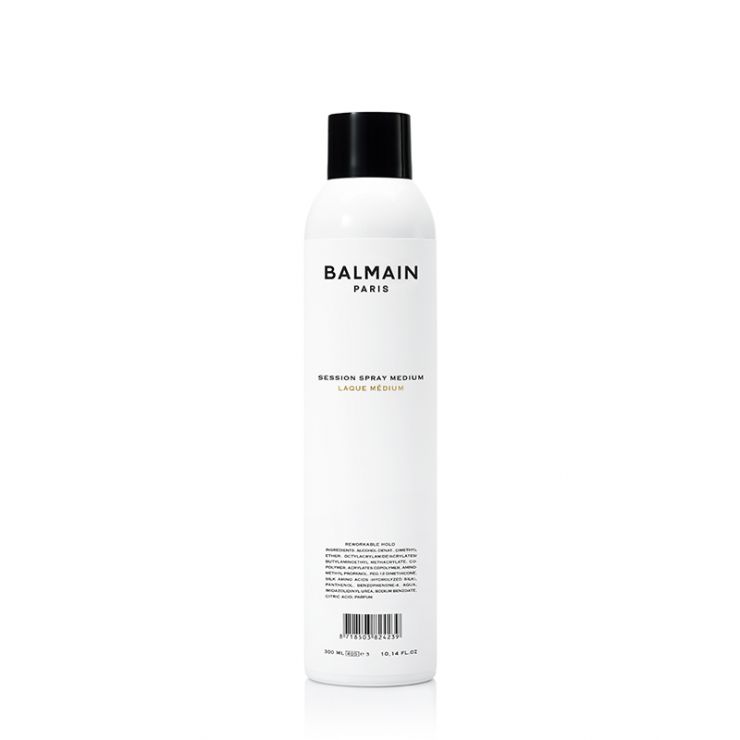 In short
Medium hold hairspray perfect for working, styling and finishing. Flexible, long-lasting rework able hold. Ideal for medium-hold hairstyles and brushes out easily. Humidity resistant.

Use for shaping with a moveable and workable hold
Description
The Balmain Session Spray Medium is a lightweight hair spray that provides the hair with a workable texture. This hairspray will keep the hair in place without stiffness. The spray helps hinder the hair-drying effects of the sun.
This quick, flexible hairspray preserves the elasticity and movability of the hair whilst offering long-lasting control. The spray is humid resistant, protects the hair from UV-damage and brushes out easily. Besides having enough fixation strength, this session spray does not weigh the hair down and does not leave the hair with a sticky finish.
Lightly infused with the brand's signature fragrance, the Session Spray Medium does not have a strong chemical smell and leaves the beautifully scented.
How to use
Spray on the hair from 15–20 cm.