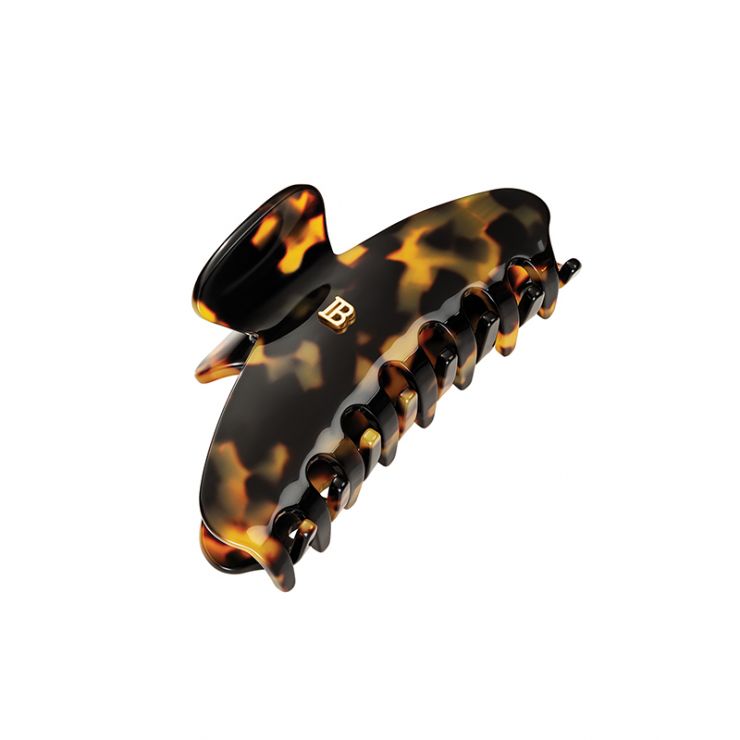 Pince à Cheveux Medium Tortoise
In short
A medium-sized handcrafted claw clip made from durable cellulose acetate designed with the Balmain's signature 18K gold plated "B" logo. The extremely strong yet flexible material is hypoallergenic and gentle to the hair and scalp. The medium size is highly versatile for a wide range of hairstyles and perfect for a messy bun, french twist or half updo.
Designed with 18K gold plated logo emblem

Perfect for normal to thick hair
Description
Inspired by Balmain's rich couture heritage and relying on nothing but the finest materials, craftsmen and design, Balmain Paris Hair Couture created "Les Accessoires", a luxury hair accessory line. The hairpieces in the "Les Accessoires" collection are entirely handcrafted by using traditional techniques. Every single item in this collection features the signature golden detailing. This returning design element can be found in all Balmain Paris collections.
The medium-sized claw clip of Balmain Paris Hair Couture is designed for normal to thick hair and easily holds a bun or twist.
How to use
French twist: Create a low ponytail in the neck area. Twist the ponytail upwards and fixate with the hairclip.