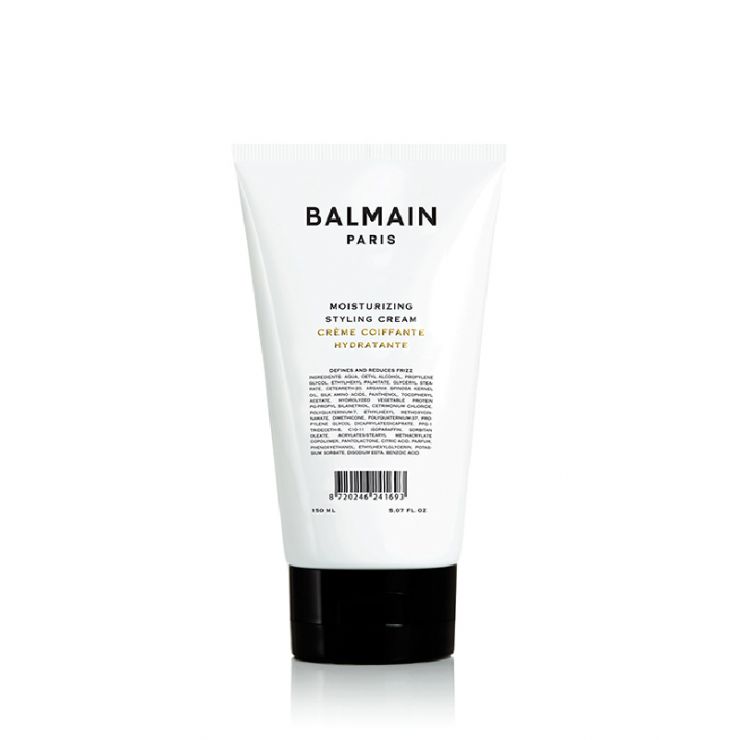 Moisturizing Styling Cream 150ml
In short
Perfect base for any hairstyle. Provides body, tames frizz and moisturizes the hair. Gives a perfect hold while styling, curling or blow drying the hair. Adds volume, shine and a reworkable hold.
Daily moisturizer for your hair
Description
The Moisturizing Styling Cream is a soft and light cream that protects the hair from damage and provides a perfect base before using a styling (hot)tool. Full of protein and Argan Elixir. It leaves the hair smoother and nourished.
Leaves the hair easy to comb, soft and shiny. The formula is defined as a pre-treatment before styling it with a curling wand, straightener, or blow dryer. The nourishing cream tames frizz and protects the hair from further damage. Lightly infused with the brand's signature fragrance scent, it leaves a great smell to the hair.
How to use
Apply a small amount to damp or dry hair and spread throughout the ends and mid lengths.