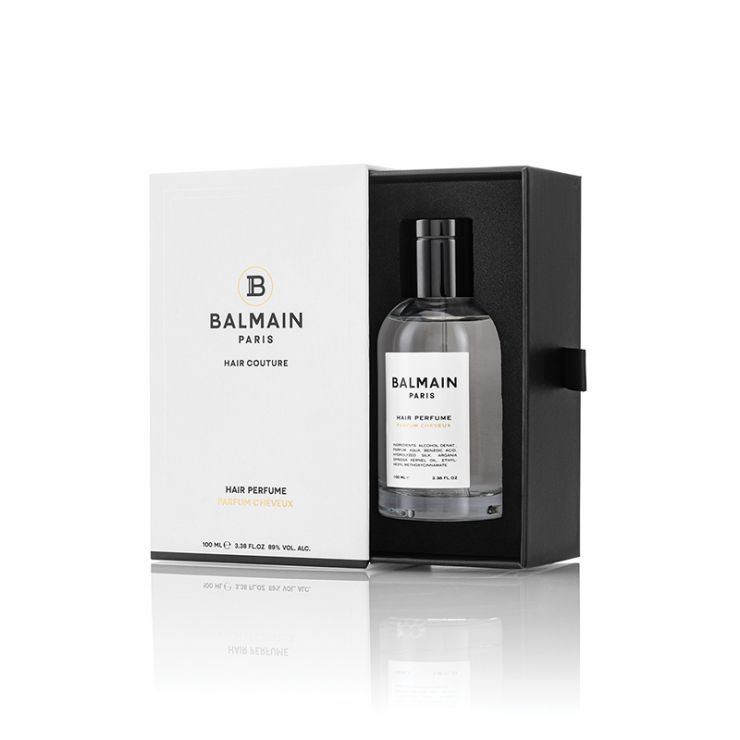 In short
The hair fragrance contains a refined and luxurious hair scent that boosts the senses and delivers a fresh and harmonious feeling. The Silk Protein and Argan Elixir infused perfume nourishes, repairs and protects the hair.
Signature Balmain Fragrance
Description
The hair fragrance instantly brings a scent to the hair. The unique blend of the finest key notes ensure an uplifting experience and smooths flyaway hair. This hair mist is enriched with Argan Elixir and Silk Protein, which moisturize and boost dehydrated hair. All notes unfold over time. It contains scents of star anise, tarragon, pinewood, peach blossom, raspberry, gardenia, orange blossom, cloves, jasmine, rose, ylang-ylang, apricot, lilac amber, vanilla, sandalwood, cedar wood, balsamic and white musk.

How to use
To activate the scent, remove the magnetic cap off the bottle and spray the Hair Perfume onto a brush or directly onto the hair for nourished hair with a delicate scent.