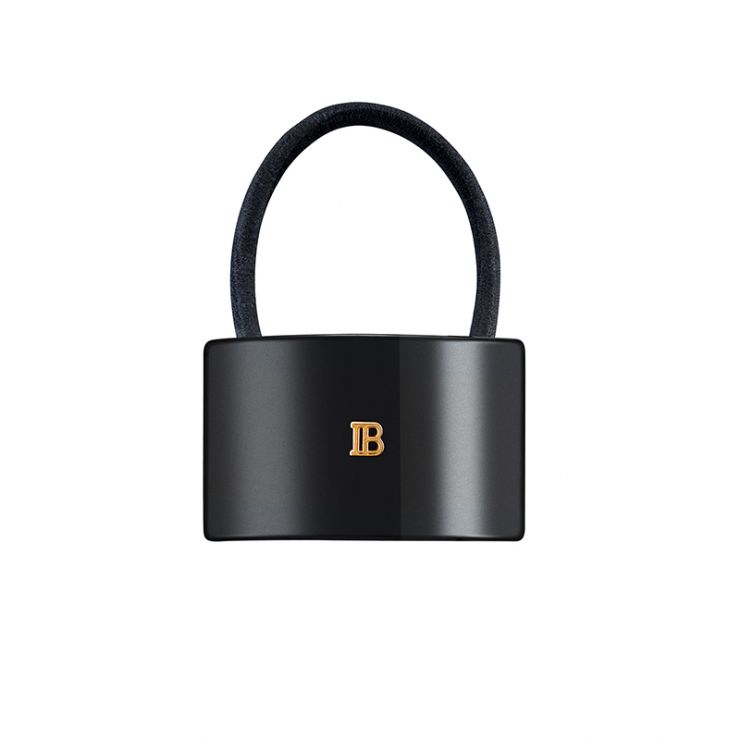 Elastique pour Cheveux Black
In short
A handcrafted hair elastic made from durable cellulose acetate designed with the Balmain's signature 18K gold plated "B" logo. The extremely strong yet flexible material is hypoallergenic and gentle to the hair and scalp. The hair elastic is specially designed to accentuate one of the iconic Balmain hairstyles: the ponytail.

With 18k gold-plated Balmain ''B''
Description
Inspired by Balmain's rich couture heritage and relying on nothing but the finest materials, craftsmen and design, Balmain Paris Hair Couture created "Les Accessoires", a luxury hair accessory line. The hairpieces in the "Les Accessoires" collection are entirely handcrafted by using traditional techniques. Every single item in this collection features the signature golden detailing. This returning design element can be found in all Balmain Paris collections.
The Elastique pour Cheveux of Balmain Paris Hair Couture is an accent piece that adds an eye-catcing element to every ponytail. Featuring a thick, non-damaging elastic band, the ponytail holder is a simple solution for a sophisticated style.
How to use
Detangle the hair with the Detangling Spa Brush. After detangling, brush all the hair back, put the hair in a ponytail and secure the ponytail with the Elastique pour Cheveux.