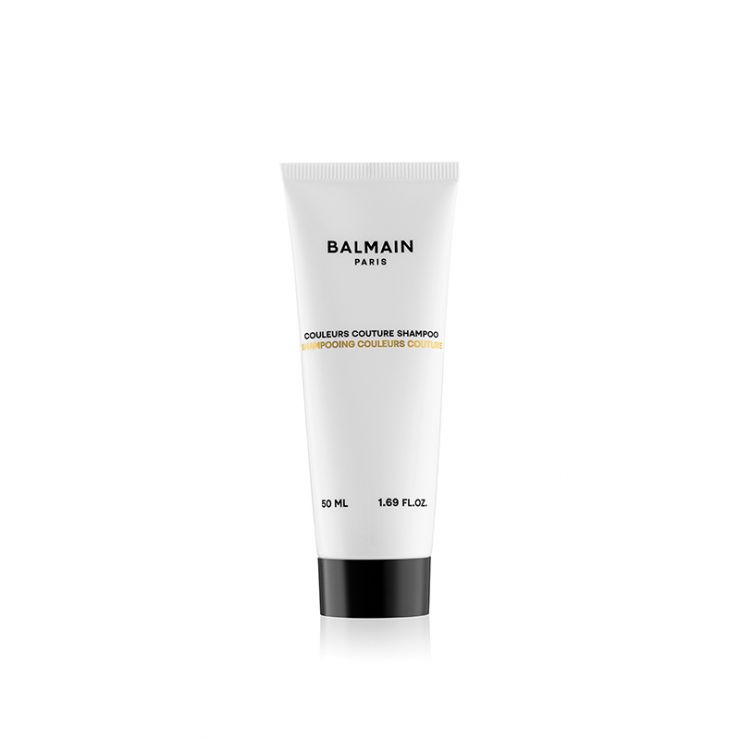 Couleurs Couture Shampoo Travel Size 50ml
In short
Restoring and gently cleansing shampoo for coloured, damaged, and over-processed hair. Enriched with a unique blend of Argan Elixir, Silk, and Cashmere protein to deeply nourish and strengthen the hair. UV-shields enhance colour longevity.
Unique combination of Silk Amino Acids and Cashmere Protein
Description
The Balmain Couleurs Couture Shampoo is the ultimate restoring treatment for colour-treated, damaged, and over-processed hair. It enhances colour longevity, repairs, strengthens, and revives the hair deeply from within. Long-term benefits arise from the carefully selected key ingredients Argan Elixir, Silk-, and Cashmere protein are enhanced with Quinoa Seed- and Cocos Oil. This unique combination of ingredients will deeply strengthen and moisturizes the hair. Leaves the hair incredibly soft and makes it easy to detangle.
How to use
Apply shampoo to wet hair, massage softly and rinse thoroughly.