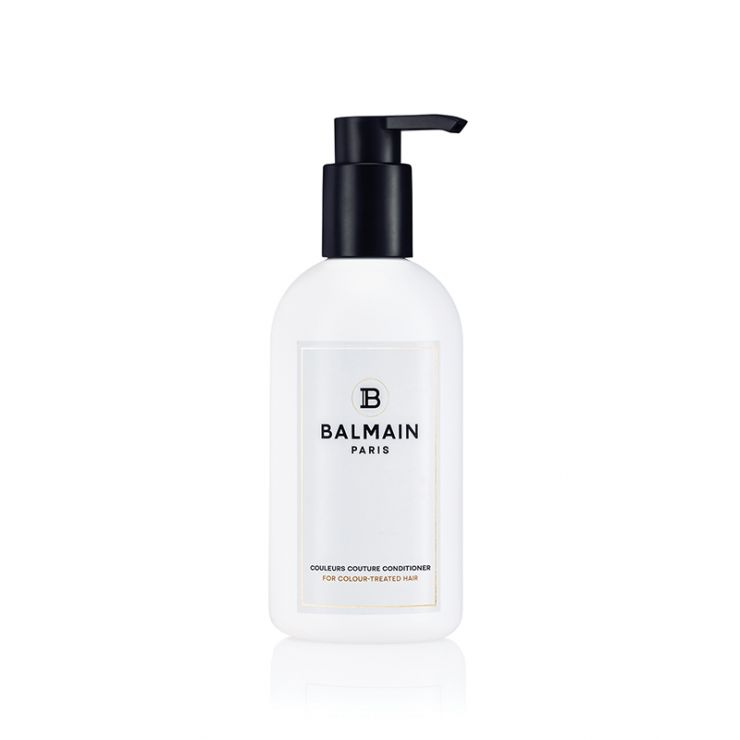 Couleurs Couture Conditioner 300ml
In short
Intense moisturizing conditioner for coloured, damaged and over-processed hair. Nourishes, detangles and strengthens the hair deeply from within. Enriched with a unique blend of Argan Elixir, Silk and Cashmere protein for soft and shiny hair.

Promotes colour longevity

Smooth and manageable strands
Description
The Couleurs Couture Conditioner of Balmain Paris Hair Couture is perfect for colour-treated, damaged or over processed hair. The carefully selected ingredients Argan Elixir, Silk- and Cashmere protein are enhanced with Quinoa Seed- and Cocos Oil. They repair and strengthen the hair deeply from within. The advanced formula moisturizes the hair and leaves the hair smooth and without frizz. Cashmere Protein (Hydrolyzed Keratin) is a hair-identical protein. It strengthens the cohesion of hair and improves the ease of combing through the hair while avoiding breakage.

How to use
Apply to towel-dry hair, massage softly and rinse thoroughly after 3 minutes.
Backstage Secret
Perfect blondes, wash your hair with the Illuminating Shampoo prior to washing your hair with the Couleurs Couture Shampoo. Finish with the Couleurs Couture Conditioner to lock in pigment.