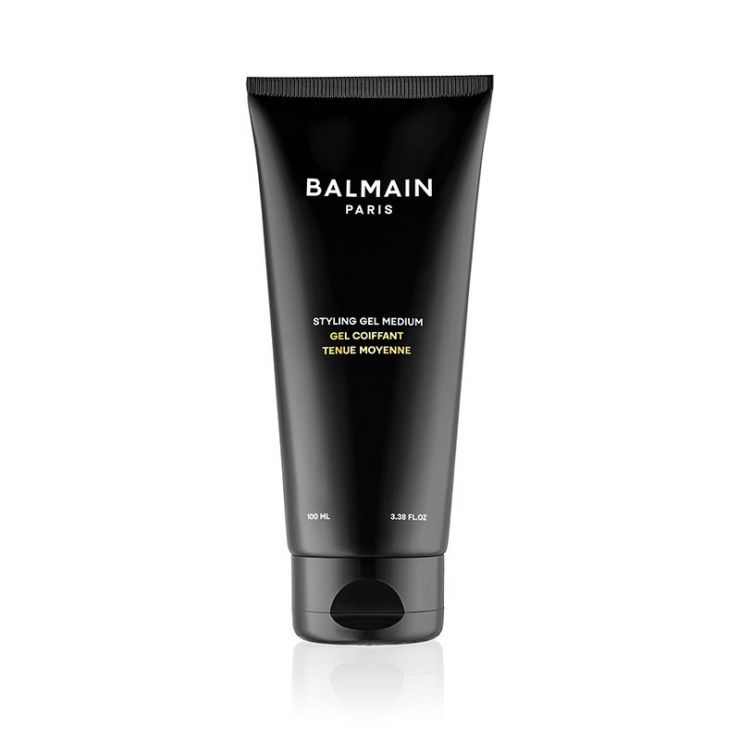 Balmain Homme Styling Gel Medium 100ml
In short
A lightweight styling gel with a long-lasting medium hold. The perfect formulation for powerful catwalk inspired looks. Perfumed with the intense amber, woody fragrance of Balmain Homme that combines the invigorating citric freshness of Bergamot with the woody aspect of dry Sandalwood.

Activates, defines and controls natural curls
Description
The Balmain Homme Styling Gel Medium is perfect to create catwalk inspired, sleek looks. The lightweight, waterbased formula does not flake, is easy to use and can be layered on the hair. The humidity resistant gel activates, defines and controls natural curls without weighing it down.
How to use
Rub between hands and apply to dry or damp hair.